New Culture Fall Camp 2023 Presenters
The New Culture Fall Camp 2023 co-creation team is:
Quanta * Cutty * Rebecca Hassell * Menawar Khalil  * Zen Miller * Michael Rios * Sarah Taub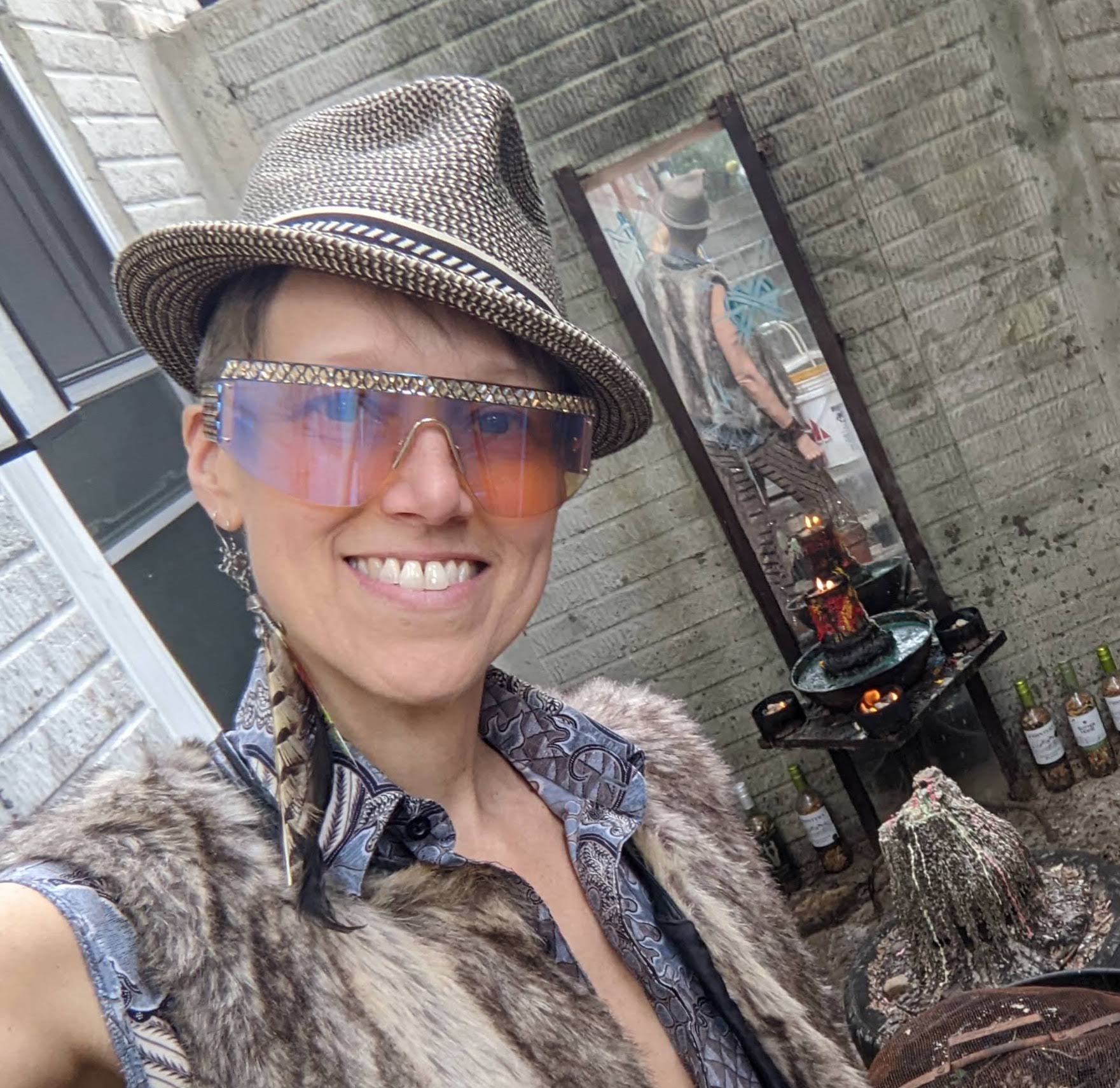 Leslie Blackburn (they/them) is a queer, white, omnisexual, polyamorous, ecosexual, kinky, genderqueer supporter of all beings to be authentically who they are, who uses the pronouns "they" and "them". Their work blends Sacred Sexuality, Ancestral Healing, Grief & Emotional release and Anti-Racism work to support collective liberation, self-awareness, vitality, empowerment, and joy. Leslie stewards the land at One Space: a private sanctuary, home, Temple and community space on four wooded acres in Ann Arbor, Michigan.
Quanta*herShe•Crone* is an InnerLife and Spiritual Sherpa. Their calling in cultivating Upliftment, WellBeing, Restoration and Surrender motivated the co-founding of YASHAPI, a 501(c)3 entity that focuses on helping people transition and transform themselves to more fulfilling lives that also serve the Highest Good.
Experiencing 73 trips around the Sun, 20 years of Intentional Community living, formal training in dance and expressive movement, life-coaching and group dynamics, and a lifetime lived in Circles combining movement, meditation, compassionate confrontation, intimate connection and personal revelations, they bring their expertise and facilitation skills into play in a variety of modalities. Entering earth-life on Sacred Native Yakima reservation land… Growing up trapped in a dynamic of oppression, trauma, addiction and dysfunction… and journeying through bi-polar disorder and pancreatic cancer…
Through processes of transformational Intervention, Meditation and deep Shadow-work, they uplifted themselves into breakthroughs of Self-Discovery and Empowerment… emerging to provide holistic personal care and spiritual service to others, raise a child in Community, build satisfying and fulfilling relationships, and live a life of Centered Creative Expression. They stand now embodied as a thriving caramel-colored mother/grandmother/great-grandmother ever-unfolding Crone Archetype…. Holding Brave Spaces to share this full life of Abundance, Intention, Surplus and Connection.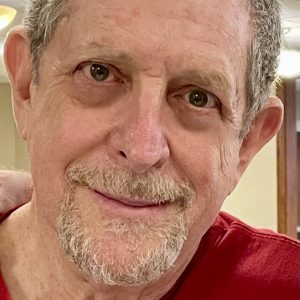 Cutty (he/they) is Co-Founder (along with his life-partner Quanta) and President of Yashapi, a 501c3 Organization dedicated to Connection, Upliftment and Sustainability. He brings over 50 years of experience in various forms of Interpersonal Circling… including compassionate confrontation, polarized exploration, and shadow work.
They are an Intentional Community Veteran, Reformed Corporate Execu-Drone and Nomadic Activist currently porting within the ACTIVillage Community at Abrams Creek WV. Committed to Inspired Eldering, Transformative Processing and service towards Evolutionary and Regenerative Living.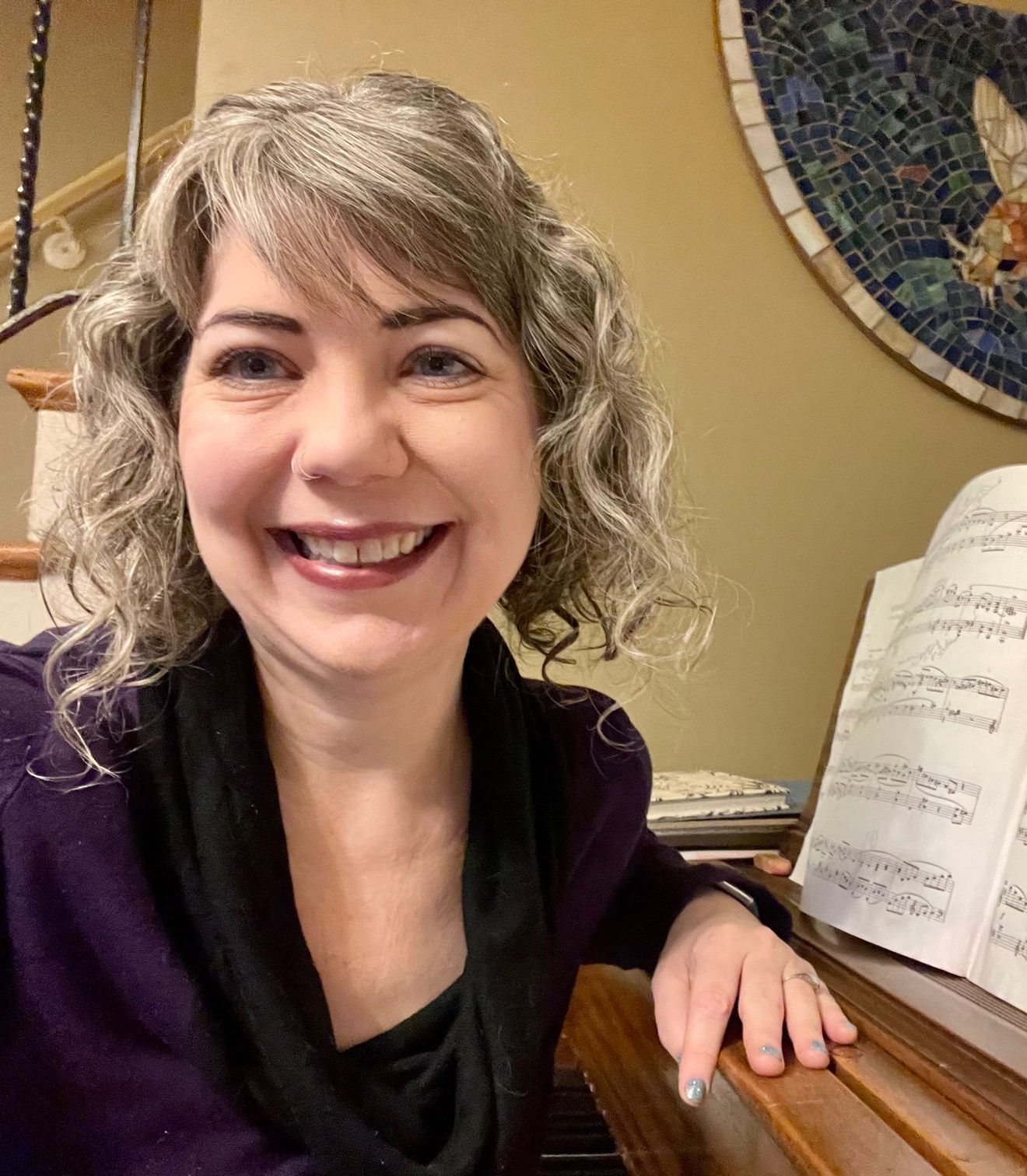 Rebecca Hassell leads sex discussion groups, with the goals of increasing self-awareness, improving communication between partners, reducing stigma and self-consciousness around sex — and having fun. She began guiding Women Uncorked, which is for people who identify as female, in 2017 and later expanded to offer People Uncorked, which is open to everyone. Rebecca has led Uncorked groups throughout the greater Washington, DC area, including at the Sixth & I Historic Synagogue and regional Burning Man events.
Rebecca's journey began when she claimed "polyamorous" as a key part of her identity, and deepened when she participated in Betty Dodson's famous BodySex workshop in November 2016. Since then, Rebecca has received training in nonviolent communication (NVC) and mediation and is working to combine both skill sets as a relationship mediator. She is also a former chef and plays classical piano.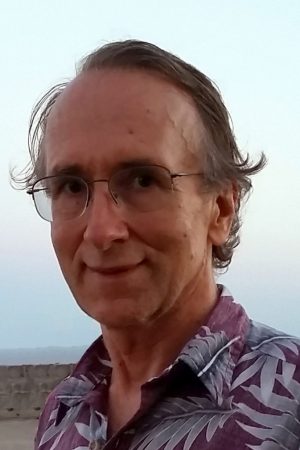 Harold Kornylak, D.O., practicing since 1983, specializes in Osteopathic manual medicine, Psychotherapy, Intimacy Enhancement, Meditation, and Tantra, and a wide variety of body-oriented psychotherapeutic approaches. Prior to medical school, he achieved degrees in physics, biochemistry, Eastern Philosophy, and research in the neurophysiology of consciousness and meditation. Over the last two decades, he has taught neo-Tantra and sexual healing with some of the premier teachers in the U.S. and abroad, including Margot Anand, Deborah Anapol, and studied extensively with others including Charles and Carolyn Muir, and Jack Painter. His passion is continuing to refine his unique ability to help others to experience fulfillment and ecstatic states in their life and relationships.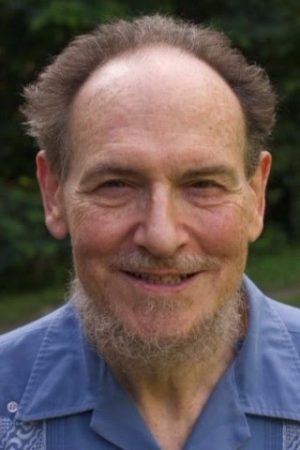 Michael Rios (they/them) is an entrepreneur and practical visionary with a creative approach to freedom and empowerment; as some have said, "Michael doesn't have a box to think outside of." In 1964, they founded a commune based on service, spirituality, and sensuality that lasted 30 years and (among other projects) provided emergency shelter and support services for homeless people and troubled young adults. In addition, they started one of the first domestic violence hotlines in the USA in 1971, and one of the first computer businesses in the DC area in 1976.  Since 2004, they have been a major organizer for Center for a New Culture's events aimed at creating a culture based on awareness, compassion, and freedom rather than on fear and judgment. In 2011, Michael became the director of Abrams Creek Center (www.abramscreekcenter.com), a retreat center in the mountains of West Virginia. Their current passion is creating an "intentional village" there and in the nearby town – a place where people live consciously with and near one another, building a life based on personal enterprise and freedom, economic independence, and a web of social interconnectedness (https://www.ACTIVillage.org).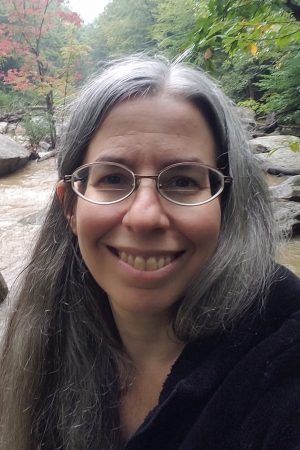 Sarah Taub, Ph.D. (she/her), (www.sarahtaub.com) teaches relationship and community skills and helps groups deepen their intimacy. She facilitates group processes including consensus decision-making, business meetings and retreats, conflict resolution sessions, and ZEGG Forum (www.zegg-forum.org/en), and has co-created consent policies and led consent support teams for retreats and festivals of 50 to 1500 people. Sarah has been organizing with Center for a New Culture (www.cfnc.us) since 2004, putting on multi-day camps and other events that create a culture based on awareness, compassion, and freedom rather than on fear and judgment. Since 2011, she has co-managed Abrams Creek Center (www.abramscreekcenter.com), a retreat center and community in the mountains of West Virginia, where she now lives with her intimate network of lovers and co-creators.
What excites Sarah most is holding space for the deepest group conflicts so that an even deeper level of connection, understanding, and creativity can emerge.