New Culture Summer Camp East '22 Presenters
2023 Presenters Coming Soon!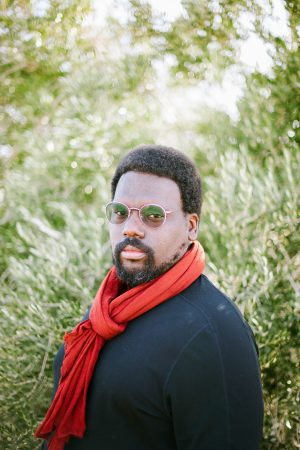 Aaron Johnson (he/him) is an earth builder, teacher of closeness, and activist. He graduated from the California Institute of the Arts in 2007 with a Bachelor of Fine Arts. He has made a lifelong commitment to use the skills he possesses to end racism. In addition to using intimacy and closeness to blackness as a primary means to that end, the tools he frequently uses are speaking, teaching, singing, photography, filmmaking, and minimalism. Aaron leads a mentoring program called Turn It Up Now that focuses on elevating the power, talent, love, and work ethic of youth. He believes that deep connection is one of the most powerful tools one can use in dismantling racism.
Aaron is the co-founder of Holistic Resistance— a team dedicated to undoing racism and oppression through questions, connection, embodiment, and slowing down to see ourselves and each other. They meet people where they are at with compassion while also inviting them to grow beyond the lenses they carry. With an emphasis on personal relationship and closeness, they aim to build life-long connections and transformation in the communities they work with.
Hema is a holistic empowerment mentor and she helps individuals release what's blocking them from achieving their full potential so that they can freely live a life of purpose, passion and abundance. Hema works with people on a variety of topics including abundance mindset, intimacy and relationship coaching as well as healing generational traumas. Hema's techniques include mindfulness, breathwork and a focus on somatic connection and awareness. Hema also uses her gifts as a psychic, empath and medium to enhance the coaching experience and offer clients unparalleled insights for their healing journey. Hema also has a regular radio show called The Holistic Mystic on KSCO radio every Friday evening from 7-8 pm.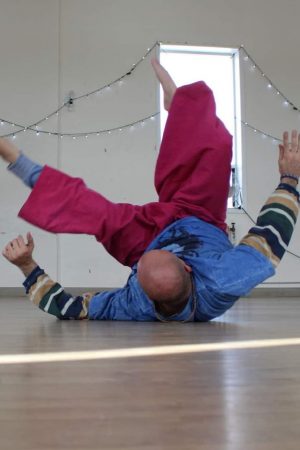 Vivek Patel of Meaningful Ideas has been sharing Conscious Parenting concepts for over 10 years. The ideas he shares have been used by thousands of families to create more harmony and connection in their homes. His online audience has grown to over 150 thousand people. He has written more than 500 parenting articles and created over 200 videos. There is also a book in the works.
Vivek cares deeply about empowering parents to develop more harmonious relationships with their kids, using a powerful parenting model based on Communication, Connection and Collaboration. One of the primary aspects of this work is the nurturing and healing of the self. Self-compassion, reparenting, and working with the inner child.
Vivek is a Contact Improv dancer and teacher. After 17 years he still learns something new every time he dances. Dance deeply affects all aspects of his being – physical, mental, emotional and Spiritual. He is also a martial artist who has been teaching and practising the art of Ninjutsu for 30 years, he deeply integrates martial arts principles into his dancing. Both arts serve to make him a better person.
In addition to working with parents, dancing and martial arts, he has been facilitating workshops in prisons for more than a decade. Sharing the message of Non-Coercive, Collaborative Relating, and Reparenting with the inmates, up close and personal in the most coercive system. It has been a deeply fulfilling and educational experience.
Check out Vivek's social media: @meaningfulideas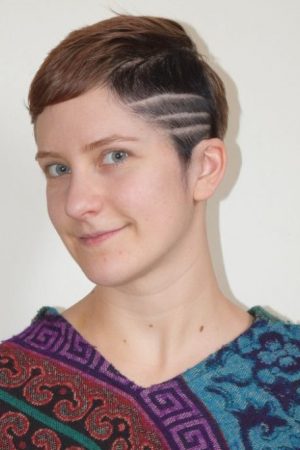 Indigo Dawn
(they/them) is a transformational coach and facilitator who LOVES to catalyze life-changing experiences for others. They feel deeply called to work towards safety, satiation, and serenity for all beings.
They are the Founder & Co-Director of the Consent & Emotional Support Program for Interfusion Festival and have organized hundreds of catalytic workshops and multi-day retreats with 10-1500 attendees. As a conference speaker and facilitator, Indigo helps participants build loving relationships with themselves and others– with skills like emotional dexterity, responsive boundaries, and skillful communication.
They have trained to facilitate Trauma Resolution with the Mindlight Institute, to facilitate ZEGG Forum with New Culture East, and to train facilitators in the Relational Inquiry Approach with the Connection Institute.
As a personal coach, they help leaders who want global liberation to transmute the pain of past wounds & find joyous inspiration to create the life– and world– that they yearn for.
Sarah Taub, Ph.D., is a cultural activist whose passion is creating events where people transform. She teaches the skills of peaceful, sustainable community – self-awareness, honesty, clear boundaries – and facilitates group processes of many sorts, including consensus decision-making, business meetings and retreats, ZEGG Forum (www.zegg-forum.org/), and conflict resolution sessions.
Sarah co-founded the first cohousing community in Washington, DC, and for the past 10 years has lived at Chrysalis, a small urban intentional community in Arlington, VA whose mission is to support activists and healers (www.chrysalis-va.org). Since 2004, she has been a major organizer of Network for a New Culture's East Coast Summer Camp (www.nfnc.org, www.cfnc.us) and other events aimed at creating a culture based on awareness, compassion, and freedom rather than on fear and judgment.  Since 2011, she has been the financial and programs manager for Abrams Creek Center (www.abramscreekcenter.com), a retreat center and community in the mountains of West Virginia.
Sarah's current koan: only when you let go of urgency can you be truly effective.
More Presenters Coming Soon!
Check out our presenters from 2019: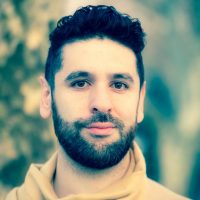 Apollo Love is the founder of Dragonfly Festival and Embrace Play Parties.  He is a 3-time TEDx speaker, a Guinness World Record holder, and an  Amazon Best Selling Author, who was featured on MTV, ABC, FOX, PBS, & NPR.  His work has been acknowledged by celebrities like Lady Gaga, Deepak Chopra, Kathy Hilton, Janet Jackson, JP Sears, Arianna Huffington and many more.  Apollo was also the head organizer of the March for Our Lives event in Oakland and featured speaker at the Democratic Convention in California.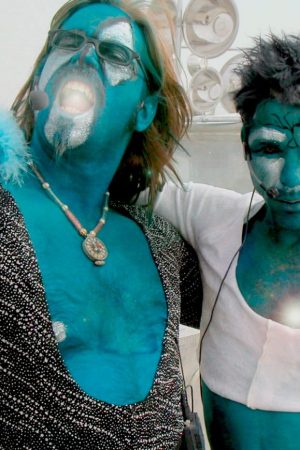 Christopher Fuelling and eO
Christopher Fuelling (theatre director & tenor) and eO (Eric Oberthaler: composer, music director, & performer) met during their MFAs in the music department at CalArts (via studying anthropology at Princeton and composition at Oberlin, respectively). Over the next twenty five years they have collaborated, as director and music director, on over a dozen projects, including giant opera rituals at Burning Man and Situbanda, neo-traditional theatre inspired by Balinese cultural traditions that performed in Indonesia. They even created a rock opera, Joe Messiah (picture above) as lyricist and composer.
Recently their individual work creating immersive experiences have converged upon a Play Your Desire quadraphonic playscape through Teatro Korazon (Christopher's "Theatre of Love" non-profit) as well as developing productions with the SSSTaR Initiative (Sacred Sexual Shamanic Theatre & Ritual) that Christopher co-founded with Dawn Cherie of ISTA (International School of Temple Arts). www.teatrokorazon.org & www.soundsliketree.com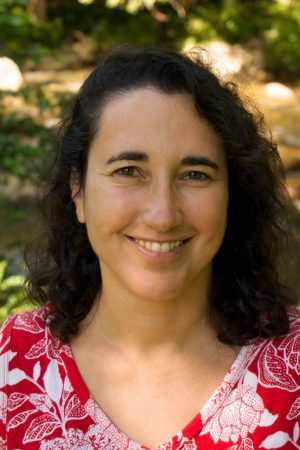 Debby Sugarman is a skilled meeting facilitator, mediator and transformational coach.  She is dedicated to approaches that integrate the wisdom of mind, heart and spirit to help groups and individuals navigate through stuck places and relational challenges.  She is passionate about teaching and sharing skills to help people skillfully manage difficult emotions, communicate needs and desires with clarity, and navigate difficult conversations.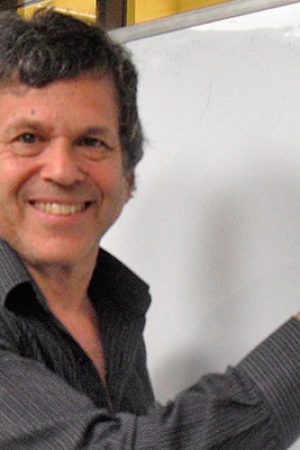 Dr. Gary Reiss http://garyreiss.com holds an LCSW, PhD., and is a certified trainer in Process-oriented Psychology. Gary has a private practice in Eugene and Portland, Oregon, and teaches Process oriented Psychology worldwide, now actively teaching in 17 countries. He is a senior faculty member at the Process Work Institute, and brings 40 plus years' experience to his work.  His specialties include family therapy, sex therapy, working with coma patients, Worldwork in hot spots in the world, organizational development, and integrating Process work with different spiritual traditions. He is the founder of the Healing History Project active now in Israel, Palestine, Europe, Canada, US, and worldwide. Gary is the director of the nonprofit The International Peace Group.  He has published 10 books including The Dance of Sex; Dreaming Money: and Families that Dream Together, and  Love, Power, and Wisdom. His new book Healing History is to be released in late 2018.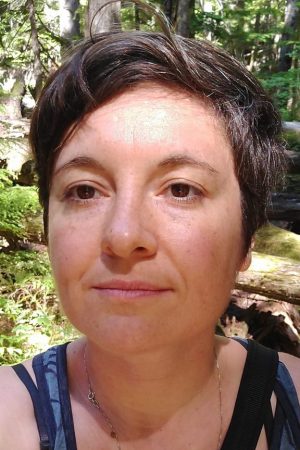 Irina Feygina is a process-oriented facilitator and psychologist who supports individuals and groups to deepen self-awareness, strengthen relationships and communication, and embrace conflict as a doorway into discovery and transformation. She is excited to be sharing Processwork and its call to authenticity, presence, and inclusion of all parts, and its welcoming of the unknown. Her passion is working on the human dimensions of climate change – conflict and cooperation, skepticism and engagement, and holding space for complex personal and community processes around this vast challenge. She has worked in government, non-profit orgs, and academia, and is currently developing approaches to climate conflict that combine insights from Processwork and the behavioral sciences. Irina holds a PhD is social psychology and is completing her Diploma studies in Process-oriented facilitation. Her work has been featured in New York Magazine, Psychology Today, Scientific American, TED, and others.
Shoshannah Crow was a founding member of  GoddessIs; Womyns Ritual Theater Collective, which performed original works in Eugene, Oregon for ten years. She has been a Summer Camp West organizer since 2008, co-authored "Loving Freely," a journal of discovery in Polyamory. She is a Zegg Forum facilitator and teaches Forum for communities and groups. She facilitates Oil Actions in Eugene and at Summer Camp West. Recently, she has been creating boundaries workshops and teaching them at new culture events. She cares most about being a friend, lover, and human being.