New Culture Spring Camp:
Joy and Resilience
May 5-10, 2023 Mount Storm, WV
Join us in love … and in coming back to love!
Let's dive into pleasure, fun, connection, intimacy, joy! 
Oh no, here comes conflict and disappointment and emotional reactivity… 
Let's learn and practice tools to heal the wounds that lead to reactivity so that we can come back to love and joy! 
Let's get so good at it that we take these tools and this way of being back to our daily lives and communities and spread it all around! 
JOY sessions include:
Ecstatic Dance * Pleasure Palace * Authentic Relating * Improv Games * Cuddle Piles * Music Jams * Group Singing * Nature Time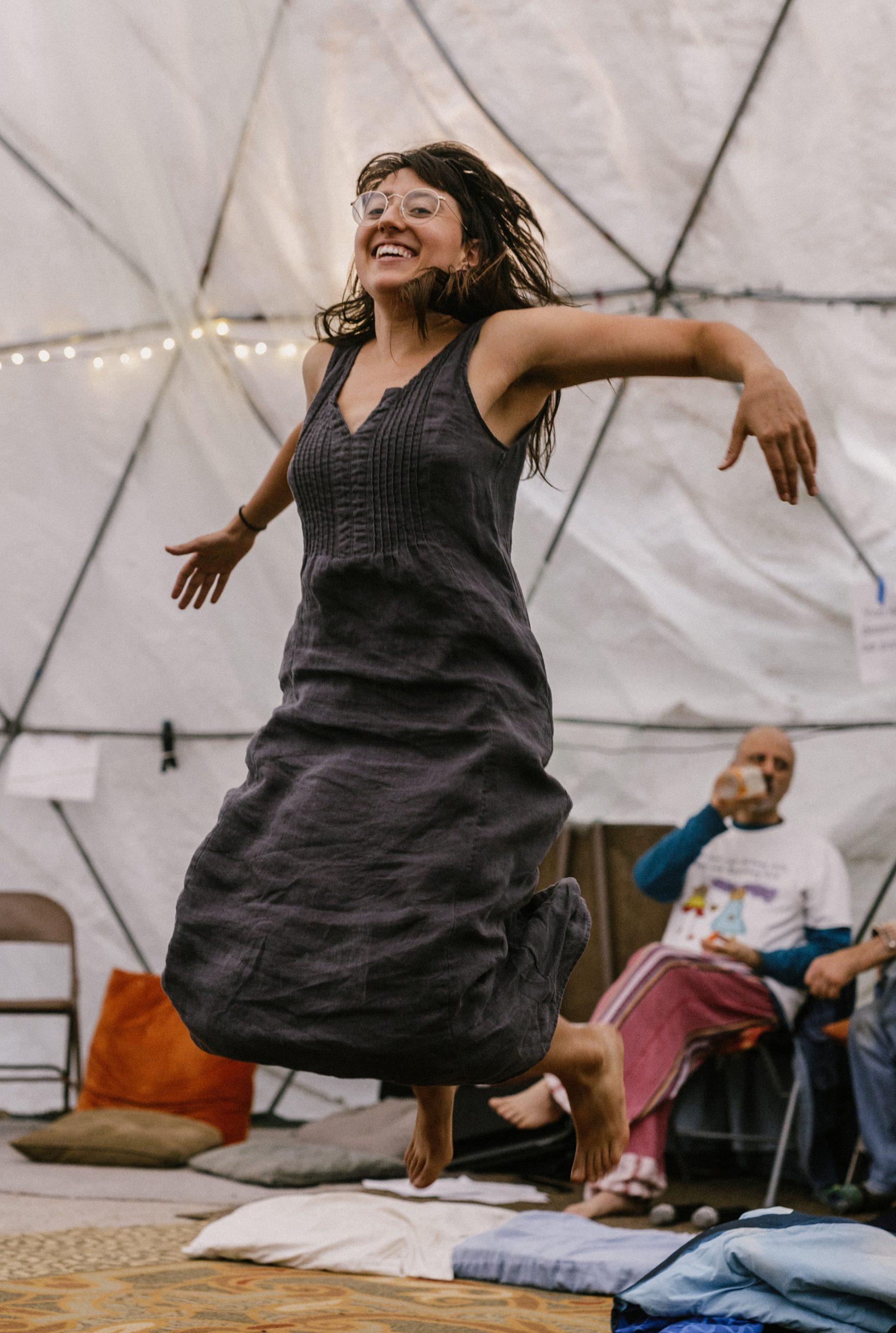 RESILIENCE sessions include:
Holding Space & Attunement * Observations / Feelings / Needs / Requests * Consent Beyond Yes * Emotions as Gifts * Navigating the Drama Triangle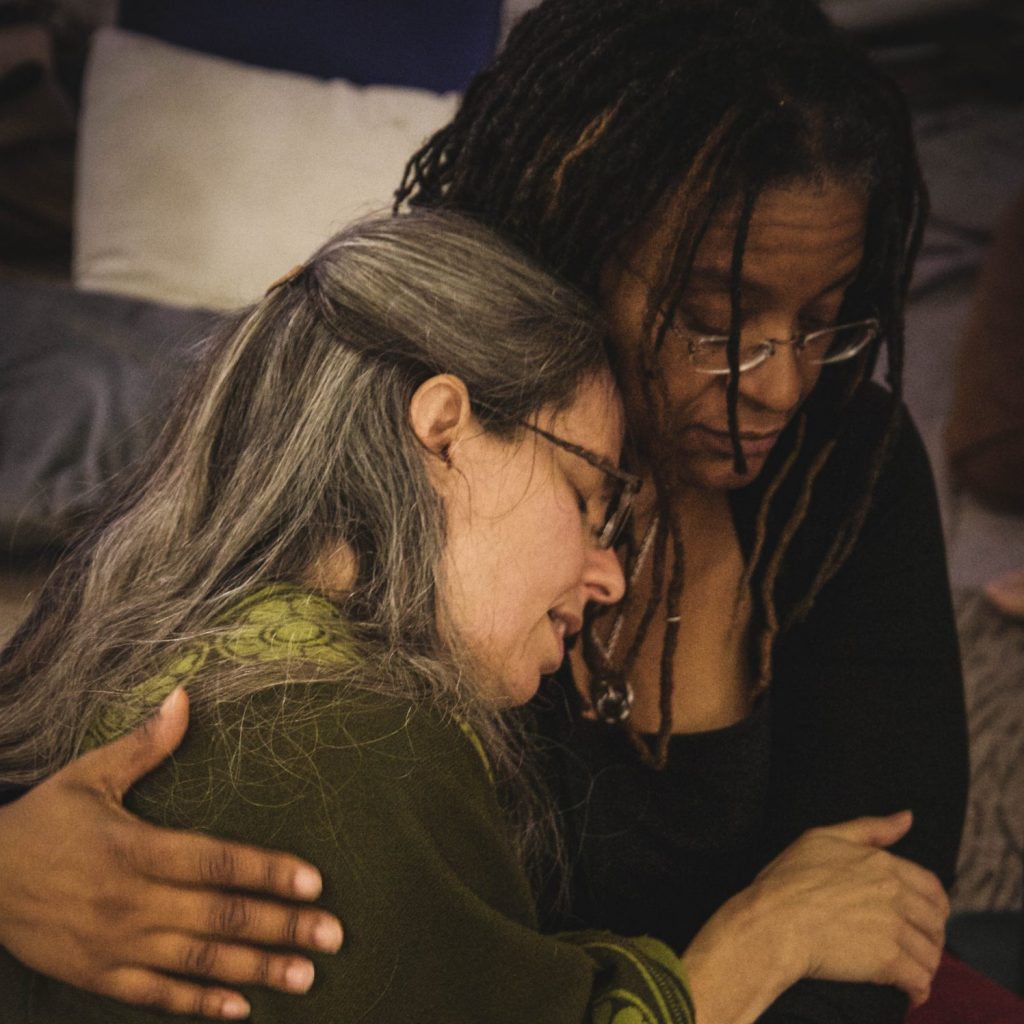 Plus daily ZEGG Forums, connection pods, and Sensual Space activities!
At Spring Camp, we live, work, learn and play together up to 5 days or more in a rustic woods-and-water setting. Hang out around a bonfire, enjoy a song circle, cuddle up at a snuggle party, learn skills to make your relationships richer and more satisfying, and build connections with others that last all year long!
Camp takes place at a private campground / retreat center with a wild, whitewater stream alongside, about 2.5 hours west of the Washington DC area and 2.5 hours southeast of Pittsburgh. A tent site or bunk bed is included in the registration fee, and accommodation upgrades are available from $175 for the whole event.
Spring Camp weaves what we've learned about trauma, systemic inequality, and helping people stay in their zone of resilience into our core mission: learning the skills for and creating a culture of joyful human connection on all levels.
Click here for program details!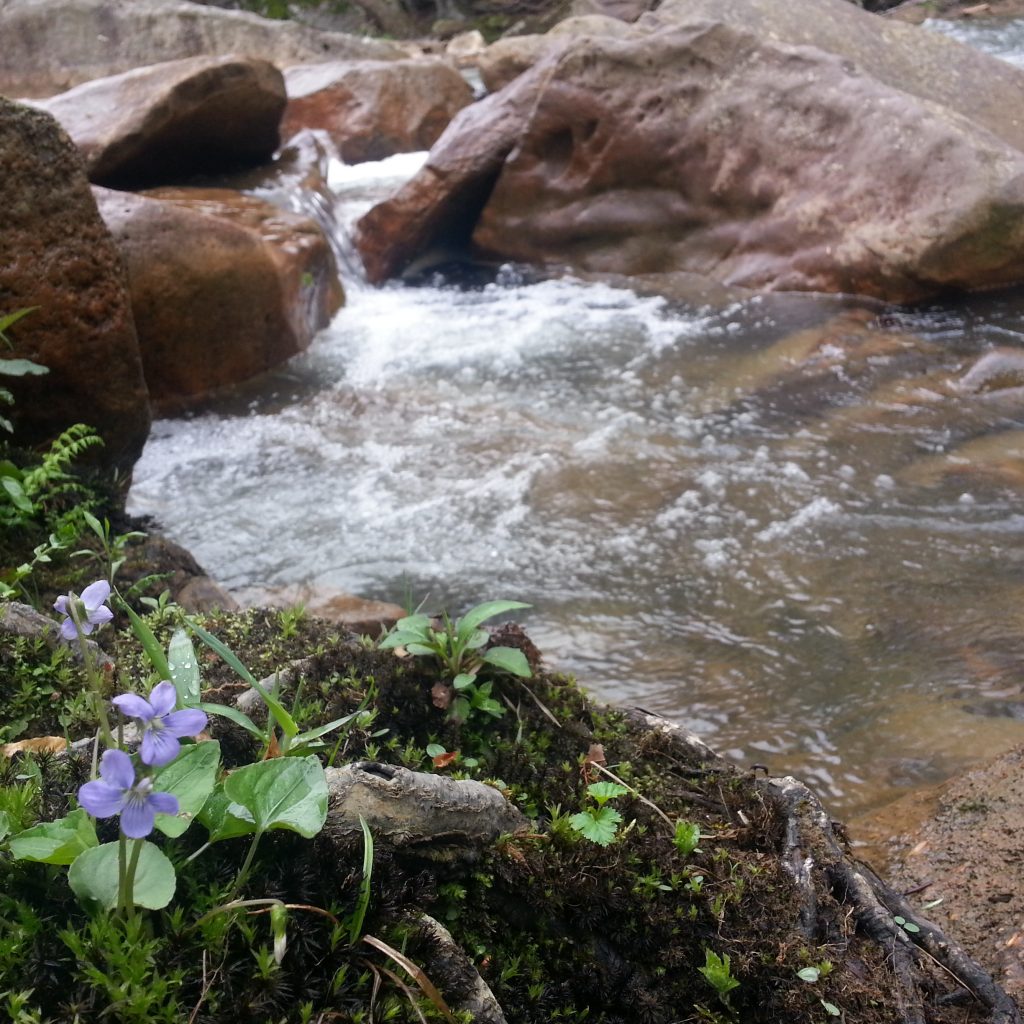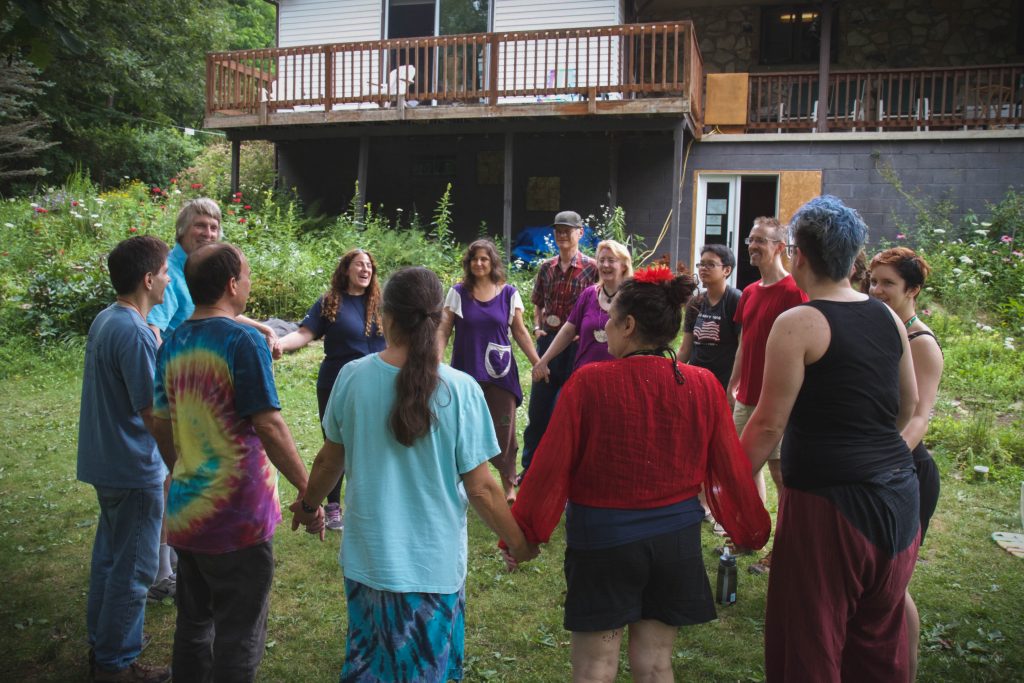 We build a strong field of loving community connection.  Come with an open heart, and you can expect to be challenged, stretched, supported, and accepted for who you authentically are. 
Consent culture is core to our clothing-optional community – you get to choose exactly how you explore, and all activities are optional (except orientation, community service and a class on consent).
This is an alcohol and recreational drug free event – clear minds and bodies will help us connect as our true authentic selves.
We joyfully welcome people of all genders, sexualities, skin tones, races, sizes, abilities, relationship orientations, and histories, with the following caveats:
We ask all attendees to follow our COVID protocols, which require testing before and during camp, plus EITHER vaccination, a booster, and a period of limiting exposure OR a quarantine period onsite before the event.  Our motive is care for the health and safety of the most at-risk members of our community.  Please click here for our full COVID policy.

Our facility is not wheelchair-accessible.  Please contact us at

info@cfnc.us

if you have an accessibility need that you would like to discuss with us.

Historically, our community has been mostly white and majority cisgender and/or heterosexual.  We are working to shift structural barriers to inclusion and belonging for queer and trans people and people of color, and we welcome scholarship applications from QTPOC in need.

We aim to create a growthful mix of emotionally supportive and stretching experiences.  If you are drawn to the event but have a reason to think that our program might push you beyond healthy stretching to damaging or frequent emotional overwhelm, please contact us at

info@cfnc.us

to discuss whether this is the right event for you.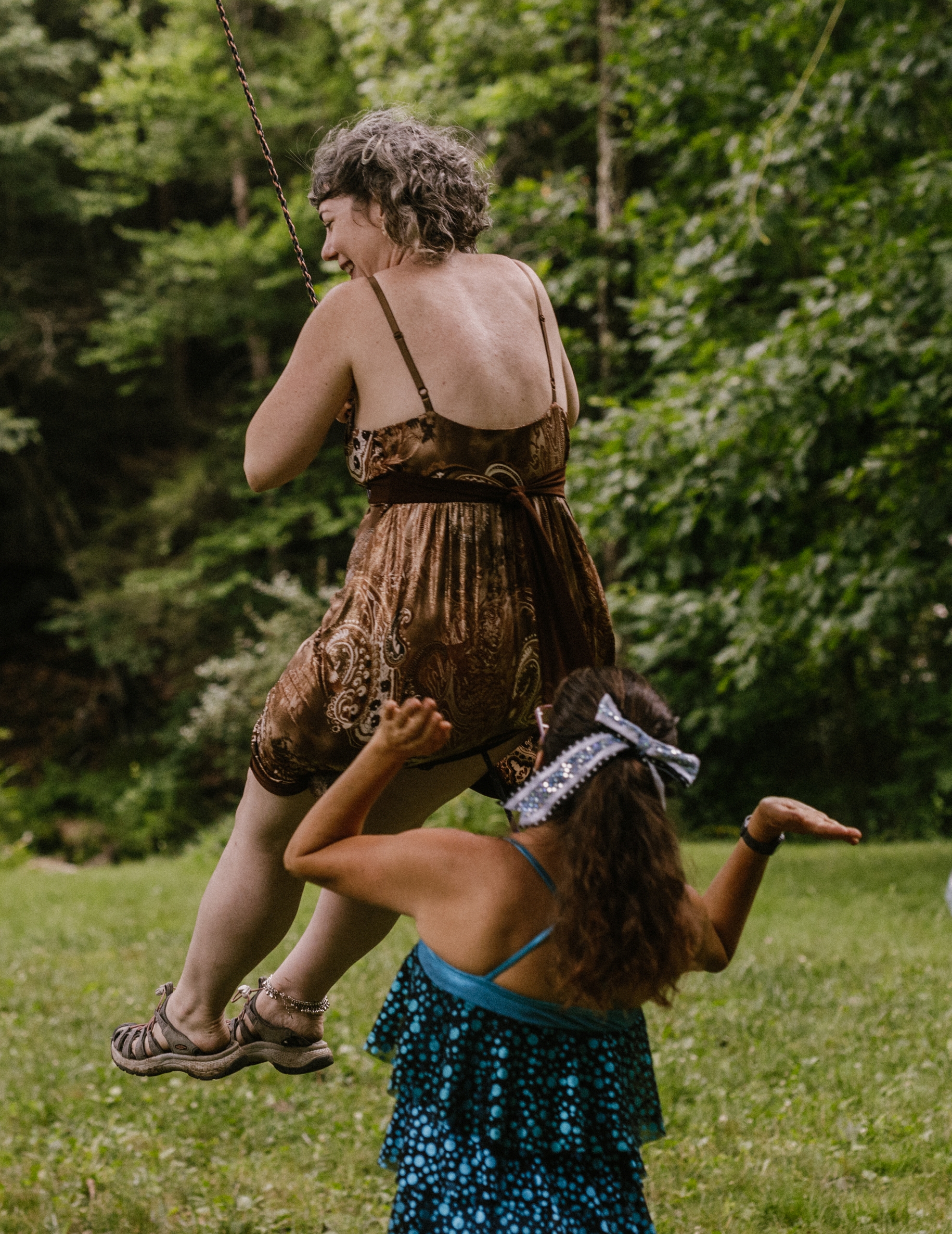 The Goals:
Making new connections.
Deepening our existing relationships.
Gaining relationship skills and personal empowerment techniques.
Building our soul community that stays with us all year long.
Creating the world that we want to live in.  
Are you ready to take the leap?
Pricing:
$525-825.  Fees are on a sliding scale.  Any money received above and beyond our basic cost will go towards a scholarship fund for lower income individuals and the improvement of this and future Camps. We ask you to pay as high on the scale as you can reasonably afford.
Register before April 10th and receive a $45 early bird credit!
There are scholarship funds available for those truly in need. If you want to be at camp, we want to have you here! Register here, fill out a financial assistance form here by April 21,  and we'll contact you to work out a win/win.
The registration fee covers all workshops, events, campsite, and all meals shown on the schedule. Every all-natural meal will have vegetarian, vegan, gluten-free, and non-dairy options, and we can accommodate most other special dietary needs as well.
A tent site or bunk bed is included in the registration fee, and accommodation upgrades are available from $175 for the whole event. Click here for more information.
Pre-Camp and Post-Camp
We're offering a couple of opportunities for extending your Spring Camp experience:
Pre-Camp, May 2-5, and Post-Camp, May 10-12: Help set up and take down camp with a small group of friendly folks!  We'll share food, skills, and chill connections.  Some people think set-up and take-down are the best part of New Culture events, because the group is smaller and more spontaneous.
Volunteers for Pre-Camp and Post-Camp are asked to contribute $20 for either session, or $40 for both sessions, toward meals.
What is Unique About New Culture Spring Camp?
The Wisdom of the Community
We have an eclectic yet integrated approach to creating an environment that allows each person to thrive. We bring in top-notch presenters who share a wide range of tools, techniques, and insights for dealing with all aspects of relationships, sexuality, and self-integration. The result is that our participants have a huge pool of technologies and practices to draw from. Each person is fully "at choice" in any of our events, and each person is free to use the insights and practices that work best for them.
There's Time to Get to Know Each Other
Not just another superficial meet-and-greet, Spring Camp is 5 days long so that there is time for real connections to be made, and real interactions that create a basis for ongoing connections after the retreat as well. Of course, intimate connections sometimes have their challenges. The program offers new tools and skills training that help those connections reach their full potential, with support available from experienced team members.
Only One Workshop at a Time
There is none of the scattered energy that many events have. For most of the retreat, there is one workshop at a time, chosen for its critical value for virtually all campers, led by a nationally known facilitator. Those who choose to go to a workshop will have new skills and experiences shared with most of the other participants, building the context for ongoing relationships and adding to the common context available to all campers. Our afternoon breakout creativity groups are the exception to this practice – we will come together in the evenings and at the end to share what we have created.
Group Practices Supporting Transparency and Understanding
Most of these are created and facilitated by participants. We have morning whole group check-ins, afternoon community circles, and one on one support whenever you need it. And of course, everything is optional– you are fully "at choice" about your attendance and/or participation in any activity or workshop.