New Culture Spring Camp Presenters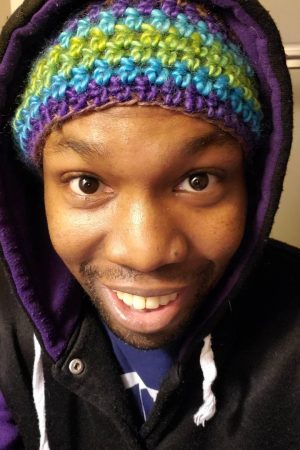 Aerun (They/Them) contains multitudes—a musician and composer of songs; a software engineer; a problem solver; a sex toy programming enthusiast; an often anxious, sometimes depressive individual; a practitioner of anarchist relating; an "optimistic nihilist"; with contradictions and cognitive dissonance—like many they have spent some sizable portion of their life suffering; whether from growing up with a speech impediment, to strict dogmatic religious indoctrination, to experiencing externally (and internally) generated abuse, to just the natural ebbs and flows of life. However, they suffer less and less as time goes on. A large portion of their growth has come from finding a community that can truly hold them; with a culture where they can show up exactly as they are; the beautiful and the grotesque; the virtuous and the vile; with their scars—and their gifts—on full display. They've found a voice, and now seek to be the best version of themselves; to be loved for who they truly are.
They currently reside in a New Culture Co-op they helped start in Massachusetts where they wish to spread more of the culture that helped awaken them 
.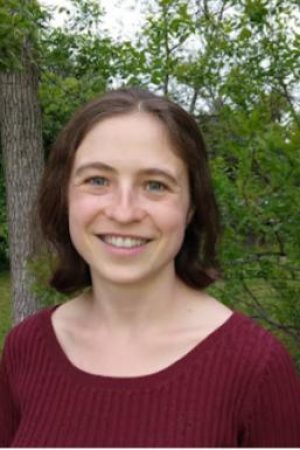 Emma Daley (They/She) is a body psychotherapist, consent educator, and occasional math tutor. They began developing the desire-based, trauma-informed, embodied model of consent now known as Consent Beyond Yes with Fuzzy Konner while completing their Master's degree in somatic counseling at Naropa University. They have presented this model and led workshops at universities, national conferences, and Center for a New Culture events. Emma has a background in PreK-12 and post-secondary education and is an Our Whole Lives sexuality education facilitator. When they're not talking about sex, they might be found dancing, journaling, or climbing trees.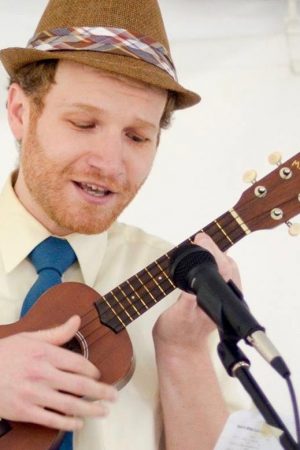 Fuzzy Adam Konner is a semi-nomadic educator of consent, contact improvisation, co-ops, and alternative economic and monetary systems. They are a founding member of  Consent Beyond Yes, a consent education worker co-op with an orientation toward desire and pleasure. They also work as a  freelance web and software developer, a worker co-op consultant with  Collective Seeds Consulting Co-op, and the Executive Director of  Common Good Washtenaw, a democratic community currency. They currently live in a New Culture community in Greenfield, MA.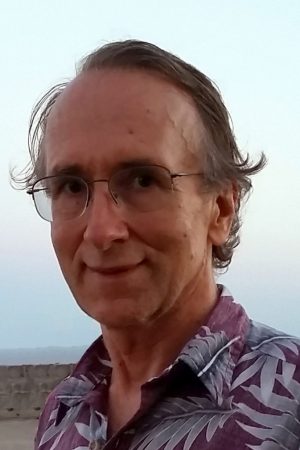 Harold Kornylak, D.O., practicing since 1983, specializes in Osteopathic manual medicine, Psychotherapy, Intimacy Enhancement, Meditation, and Tantra, and a wide variety of body-oriented psychotherapeutic approaches. Prior to medical school, he achieved degrees in physics, biochemistry, Eastern Philosophy, and research in the neurophysiology of consciousness and meditation. Over the last two decades, he has taught neo-Tantra and sexual healing with some of the premier teachers in the U.S. and abroad, including Margot Anand, Deborah Anapol, and studied extensively with others including Charles and Carolyn Muir, and Jack Painter. His passion is continuing to refine his unique ability to help others to experience fulfillment and ecstatic states in their life and relationships.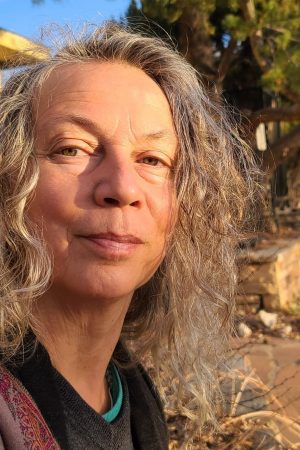 Premin grew up in Germany and has since age 25 lived in India, studying and practicing meditation, bodywork, self awareness, growth workshops and intuitive Tarot, putting what she learned into daily living. She is happy to offer the Osho active meditations as a practical introduction to meditation, where the restless mind and body with simple exercises can release stress and trauma and then let meditation happen on its own.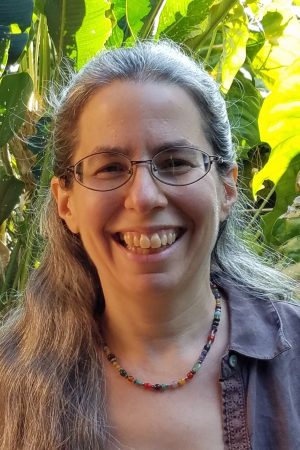 Sarah Taub, Ph.D. (she/her), (www.sarahtaub.com) teaches relationship and community skills and helps groups deepen their intimacy. She facilitates group processes including consensus decision-making, business meetings and retreats, conflict resolution sessions, and ZEGG Forum (www.zegg-forum.org/en), and has co-created consent policies and led consent support teams for retreats and festivals of 50 to 1500 people. Sarah has been organizing with Center for a New Culture (www.cfnc.us) since 2004, putting on multi-day camps and other events that create a culture based on awareness, compassion, and freedom rather than on fear and judgment. Since 2011, she has co-managed Abrams Creek Center (www.abramscreekcenter.com), a retreat center and community in the mountains of West Virginia, where she now lives with her intimate network of lovers and co-creators.
What excites Sarah most is holding space for the deepest group conflicts so that an even deeper level of connection, understanding, and creativity can emerge.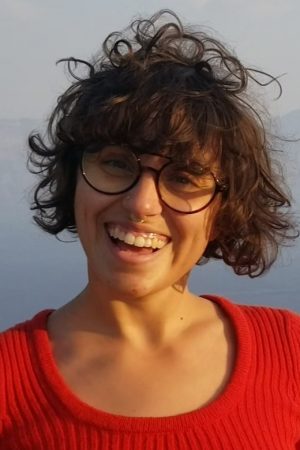 Sea (pronounced "see") Rios is a certified yoga teacher, multi-instrumentalist, vocalist, sound engineer, and psychology nerd based in the DC Metro area. They love drawing from laughter yoga, meditation, music therapy, dance therapy, and more somatic exercises to help us slip into a creative trance — that yummy place where the subconscious and conscious harmonize, expanding what we knew we were capable of, melting away notions of separation — where the critical mind takes a backseat and our inner children come out to play together — where profound healing, deep joy, and aliveness thrive.